Doctor Who (2005) Season 1 *Spoilers*
Doctor Who is awesome. That's why I've decided to make a post for each season of the new Doctor Who 2005 series. To be honest, I haven't watched a single episode of the classic series. That was way before my television-career.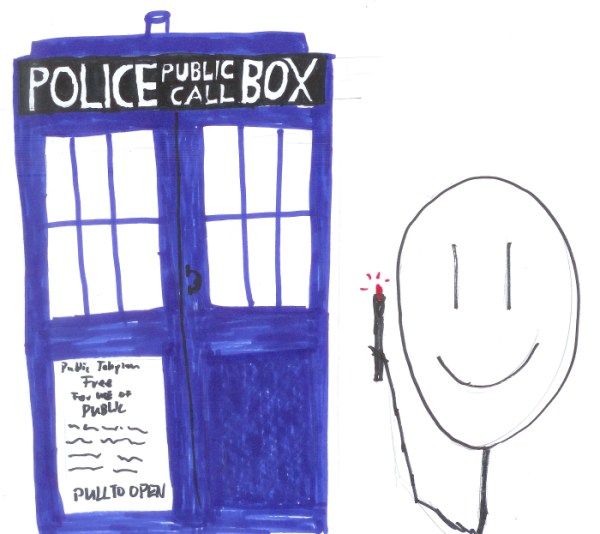 Why now? Well I haven't had the time to discover and watch new series lately. That forces me to write something about a very popular one. Nevertheless I think it's still fun \o/. Before I start some advertising for the upcoming Waters of Mars special:
Unfortunately Doctor Who isn't well known here in Switzerland. So wow did I discover Doctor Who?  Once upon a time I was looking for a nice little sci-fi series. Somehow I couldn't find anything which I considered watch-worthy. I've scrolled hours through tv series recommendations in the  3dcenter.de-forums and found there Torchwood. Well I liked It and soon I've watched both seasons. When I started watching it I still didn't knew Doctor Who. But soon I've found out that Torchwood is a spin-off of Doctor Who. Naturally I started to watch Doctor Who.
Rose (S1E01)
What the fuck? Well after this episode I really wasn't sure if I should continue watching. I didn't like Rose and her family, the Doctor was strange, the story was extremely silly. The first impression wasn't very good. However I normally watch 4-5 episodes before I decide that I don't like a tv-series.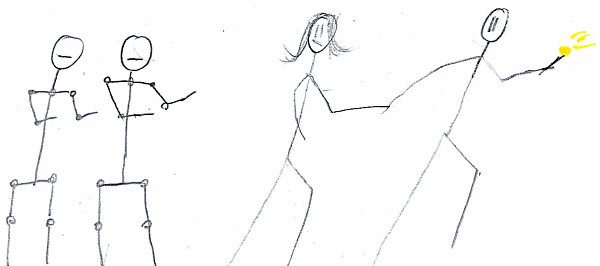 The End Of The World (S1E02)
Way better than the first episode. I really like all the creatures, the 'tree'-aliens, the last human etc.
The Unquiet Dead (S1E03)
Ah, Cardiff and it's rift is quite familiar for a Torchwood-viewer. Additionally with Eva Myles and a Torchwood-like story.
Aliens Of London (S1E04) & World War Three (S1E05)
Farthing aliens, the pig. It's silly but fun. Slitheen-aliens look absolutely cheap, the rubber-suit- and the CGI-version.
Dalek (S1E05)
My first contact with a Dalek. Oh yeah, Daleks are always fun.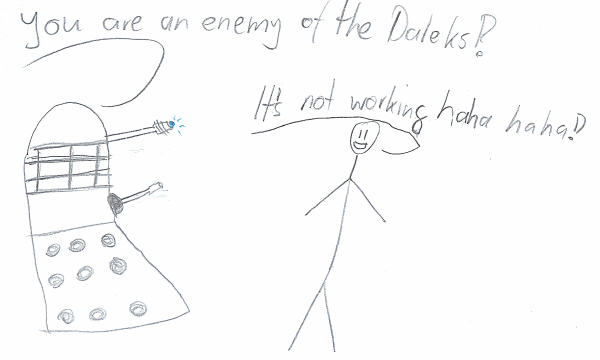 The Empty Child (S1E09) & The Doctor Dances (S1E10)
At this point I had forgotten the bad impressions from Rose and I quite liked Doctor Who. Then this two episodes come along. Awesome! The war creates a wonderful strange atmosphere. Torchwoods leader, Captain Jack Harkness, is introduced. But the essence of this two episodes is the mystery around the boy and the terror of the transformations. All this creates tense suspense and you really want to know what's going on. Perfect entertainment. At this point I was convinced that Doctor Who is a wonderful.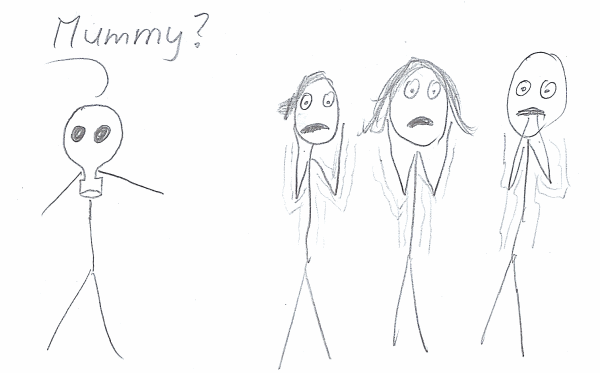 Bad Wolf (S1E12) & The Parting Of The Ways (S1E13)
Again a silly but fun story with the 'game-station'. The rest is a nice finish for the season.
Conclusion
After watching the first series I have adopted to the absurd but still fun stories. Stay tuned for the next Doctor Who posts =)
And for all those who haven't watched it yet: